Choosing your renovations or work materials can be a hassle, getting the right product for the specific job, at affordable prices backed with knowledgeable people to help you fill in the gaps and get your project looking amazing. At Landscape City, we take the guesswork out of your projects and provide insightful experience for a wide range of landscaping needs, as well as a host of landscaping materials and products to suit every need and every project in the Sunshine region.
Getting what you need.
Whether you're a hobbyist or a professional, Landscape City has all your landscaping supplies, whether you're looking for coarse sand or white cement, building retaining walls, to turfs and gardening materials, there's something for everyone at Landscape City. Choosing what you need can be pretty daunting, thankfully our experts at Landscape city have numerous years of experience in the landscaping business and have developed a keen insight into landscaping. There is always something new to learn about landscaping and our team pride ourselves on having the best solutions to any problems that may arise.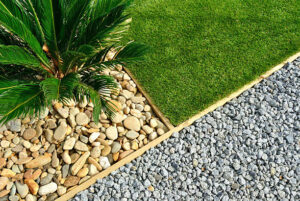 Did you know when building a retaining wall, tiebacks are often a great way to keep your wall steady, likewise, gravel beds beneath or behind a wall can increase drainage of those area's by a wide margin.
It does this by decreasing trapped water and liquids that can actually freeze behind the walls, negating stability of the foundation and surrounding areas, this will not only lead to your retaining wall maintaining its shape and durability for years, but also alleviate the risk of it collapsing or eroding due to the harsh weather we experience in Australia.
The Right tools for the right job.
Whilst it may seem simple, there is actually quite a lot that goes into landscaping, the right materials are needed for the right projects and some can shine or suffer as a result of the materials used.
For example, did you know there are actually over fourteen different types of cement? All with their own unique properties and compositions that are required for different projects,
White Cement, one of the most common cements, is created from raw materials free of iron oxide, this cement is often more expensive and predominantly used for architecture such as walls and ceilings.
While white cement is an amazing product, it wouldn't be the first choice for let's say a retaining wall, you would instead use a cement called sulphate resisting cement that is much more resistant to what a retaining wall will be used for e.g soils and water.
Even the smallest choices can make the difference when it comes to choosing your materials for whatever project you're working on, and helps to have friendly expert advice available when you shop everytime.
That's why at Landscape City, we're passionate about delivering expert advice and products that you can rely on, for more information or to make an enquiry please visit our site at  https://landscapecity.com.au/about-landscape-city/