Are you currently thinking about sprucing up your garden and surrounding areas? Perhaps you currently have a project that needs some help and advice from the experts on getting it to where it needs to be, or perhaps you're looking to purchase a load of high-quality landscaping products for your business and need the peace of mind that you're going to be getting the best materials and services on the market, if you're in the Caboolture and Morayfield area, you're in luck.
At Landscape City, we're passionate about landscaping and make it our mission to provide high-quality materials for use, whether you're looking to build commercial or industrial, we offer a wide range of specialized products that are available anytime you need them as well as the expert advice that only comes with a deep understanding of the industry that our customer service team and employees have achieved over numerous years inside the industry.
We offer several dozen products that are available from decorative gravels and stone, to mulch and bark as well as sands and potting mix, we have you covered no matter what you need, our expert staff has been in the business for well over 35 years and have developed a keen insight into helping our customers with product knowledge, advice, and suggestions on a myriad of different topics concerning landscaping.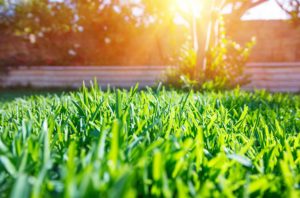 Whether you're looking to build something specific like a retaining wall or you are just looking for a great price on high-quality products to compliment your project, we have you covered with our amazing customer service team that is available 6 days a week to assist you, and if for some reason or another you can't visit us in store, we can also arrange to come to you as we also offer a delivery service for our customers so that no matter where you are on the coast, you can still shop with us.
If you would like to get in touch with us or to view our wide range of amazing garden supplies and landscaping products or perhaps you want to get a quote and some advice on a project you're considering or even in the middle of, our friendly service team is standing by to help you with whatever you may need to get you to where you need to be when it comes to landscaping supplies.
Please do not hesitate to visit us, or, send us an inquiry with your questions at  https://landscapecity.com.au/contact-us/ today to make sure you're taking full advantage of the experts in the industry.