If you're looking to spruce up your yard, or are in need of landscaping supplies for a project or build you're constructing and live in the Brisbane area, we at Landscape City have an extensive range of supplies and products.
Landscaping can be a bit of a hassle sometimes if you're unsure of where to start or what products you need, getting the right supplies for the right job is crucial and can spell success or failure for your landscaping project, whatever it may be.
It often helps to do a bit of research on your own, defining your project and planning the individual steps out so that you can see step by step what you need, but we oftentimes don't have a lot of spare time when it comes to researching or constructing a plan for your projects, as we've said, it can spell success or failure for your project.
Even the most basic materials such as soils, gravels or stones can be tantamount to giving your project longevity and sustainability whether it be choosing the right soil, what type of pavers you will need, and how many hours you will need to set aside for it, thankfully, we here at Landscape City offer an easier solution with our experienced staff who are available to help you with your landscaping needs.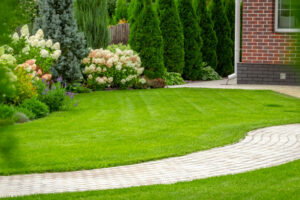 From potting mix to building a retaining wall, we stock and supply bulk landscaping supplies to the south east Queensland area for whatever needs you may need when, we've carved out a name for ourselves by offering expert advice and offering high-quality landscaping supplies to numerous companies and hobbyists within the greater Brisbane area and continue to refine our expert customer service so that when you choose to shop with us, you can be assured you're getting the best landscaping materials possible.
At Landscape City, we provide garden design and landscaping services with quality products for the north side of Brisbane, 6 days a week. We also supply landscape design and retaining wall blocks for your convenience. Our expert customer service ensures you are receiving the best materials and advice possible when choosing us for your landscaping needs.
If you would like to view our stock and the products we supply, please our website, or feel free to send us an enquiry about any questions you may have when it comes to landscaping advice or garden supplies at https://landscapecity.com.au/contact-us/